Riding In the Cotswolds:
How Exhilarating
Riding in the Cotswolds is undoubtedly an exhilarating and exciting experience for every visitor to England's foremost Area of Outstanding Natural Beauty.
The green rolling hills, verdant meadows and shaded woodlands offer the best outdoors setting for truly enjoying the experience of being on horseback, communing with nature and just being happy to be alive. Indeed, man and horse become one in the magnificent beauty of the Cotswolds.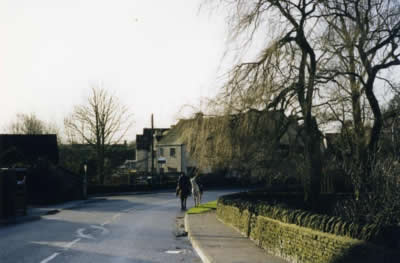 Riding Schools
Beginners in the art of horseback riding are well advised to enroll in one of the riding schools scattered throughout the Cotswolds. Professional teachers take charge of the lessons while the horses have been trained to be gentle with their riders especially with the beginner classes. Expert guides escort riders through the best trails in the area, which are advisable for individuals new to the Cotswolds because many trails are off limits to horses.
We must emphasize that riding in the Cotswolds carries with it certain responsibilities. Its beautiful environment must be protected for present and future generations to enjoy, said protection measures of which include riding your horses on allowable trails. Ask an experienced guide for directions to these trails when you want to ride in solitude and be sure to stick to these paths.
Riding Vacations
Avid equestrians will love the horseback riding vacations that most of the riding schools offer. Families, clubs and other groups are welcome to enjoy the woodlands, parklands and other hills of Cotswolds with 1-hour riding sessions, 7 days a week on vacation. After all, why walk when you can ride the wind, in a manner of speaking?
Tending to Horses
Riding in the Cotswolds is not just about, well, riding on horseback. The opportunity to engage in activities related to taking care of ponies like grooming, walking and petting is also available especially for children. This will teach them responsibilities related to taking care of pets albeit smaller ones like cats and dogs.
Partying with Horses
Kids and adults alike love parties where horses and ponies are involved. Children are avid fans of birthday parties where ponies are available for riding, grooming and petting. Adults, on the other hand, have other opportunities for partying with horses. Guests to hen and stag parties as well as corporate events love the so-called pub rides, which involve riding through open countryside, woodlands and farmlands while also making periodic stops in town pubs for refreshments. These parties are definitely on the wholesome side.
Truly, riding in the Cotswolds provides for new perspectives of the environment, of animals and of people. Enroll in a riding tour today and discover the joys of  the Cotswolds.
If you have any questions visiting Cotswolds and would like to ask Dianne, the owner of this site, you can contact her.
You might also be interested in these other Cotswolds Activities and Attractions: