Meet Dianne
EARLY COTSWOLDS MEMORIES
The Cotswolds, England has always been a favourite destination of mine since I was 22 years of age and nursing in London.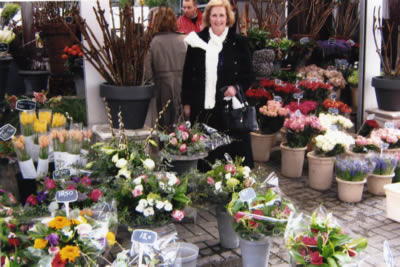 When we had days off my friend and I would often explore the English countryside by train or bus. We occasionally rented a car and we would stay in a Bed and Breakfast or a Hostel in Stow-on-the-Wold, Lower Slaughter and Moreton-on-the-Marsh. I remember then marvelling at the picture postcard scenery, the friendly people and the joy of visiting the different villages all with their unique style.
YEARS LATER
Many years later I worked in the Amersham Hospital which is only 45 minutes by train from King's Cross Station in London. On my days off my husband and I would drive to the Cotswolds and stay at a Hotel in the market town of Cirencester or at a Bed and Breakfast in Upper Slaughter. We enjoyed walking round the honey coloured stone cottages and the quaint shops in the villages.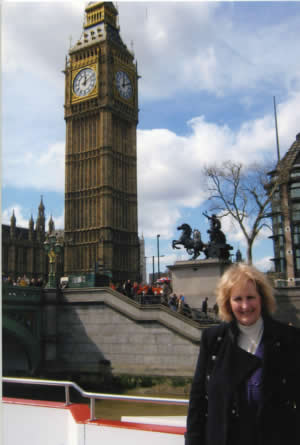 RECENT TIMES
Two years later family and friends returned to England again as our nephew was marrying a beautiful Irish girl in Armagh, Ireland. We toured Ireland by car and then toured Oxford, Cotswolds, Bath and Stratford-on-Avon before spending a week in London. We stayed in a cosy Bed and Breakfast at Bourton-on-the-Water in the Cotswolds; such a picturesque village. We enjoyed visiting the Birdland Park there.
Just recently, my girlfriend and I toured England, Scotland, Wales and Ireland on a Trafalgar Tour. Malcolm, our Tour guide had an incredible knowledge and love of England and the Cotswolds and his sense of humour ensured that we all had a wonderful time.
PRESENT
Each visit to the Cotswolds over the years has been memorable.
It is a joy for walkers to explore with numerous market towns and pretty limestone villages set in rolling hills. Activities such as cycling, horseriding, fishing and golf can be enjoyed in the glorious countryside. There is an abundance of restuarants, pubs, shopping, arts and crafts, and museums.
There are Weekend away packages, organised Cotswolds tours with arranged accomodation, day tours from London and the train and the Public service buses are reliable.
Many people may prefer to rent a car or self drive as the towns and villages are well sign posted and easy to follow on the map.
The Cotswolds offer Bed and Breakfast accomodation, Hotels and self catering cottages. There are Hostels and camping and caravan parks in beautiful rural settings throughout the region.
I hope you enjoy the Cotswolds as much as I have. If you have any questions visiting Cotswolds and would like to ask me, contact me.
Warm Regards,


Dianne