Cotswolds Pubs:
Cornerstones of English Life
Undoubtedly, Cotswolds pubs are the cornerstones of English life both in the area's cities and villages.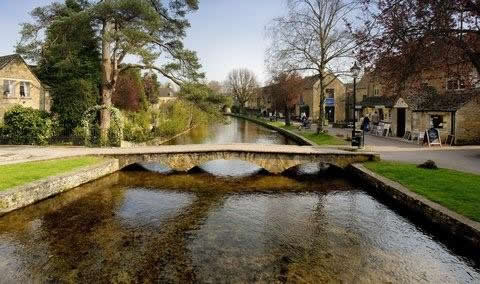 These watering holes are not just places to enjoy a pint of beer along with a plateful of fish and chips, among other English food staples, but are also the epicentre of the people's social, political and cultural lives. Many pubs in Cotswolds England even have their own sports teams for pool and darts, aside from the usual pub crawl excursions!
Indeed, if you want to meet local characters, know the town's inside history, and be updated on the latest gossip, you can just step into a local pub and your wishes will be granted. It has been like this for over 900 years and we expect it to be like this in the next millennium.
We must also note that most Cotswolds pubs also offer board and lodgings for their patrons and guests. Of course, peace and privacy during your stay in the pub-cum-inn are guaranteed by the staff themselves and respected by the locals.
The Maytime Inn
The Maytime Inn in Asthall is one such pub-cum-inn. It offers 6 country style bedrooms equipped with ensuite bathrooms and with modern amenities. Its exposed walls, flagstone floors, and open fires add to the cosy ambience enjoyed by both locals and non-locals alike.
In the pub, dinner consists of dishes and desserts made from locally-sourced ingredients so the food always tastes great. A wide variety of pies, beers and wines are offered in the pub with Super Thursdays and Sunday Lunches being special treats to look forward to.
The Seagrave Arms
The Seagrave Arms is one of the most delightful Cotswolds pubs for many reasons. Its central location between Broadway in Worcestershire and Chipping Campden in Gloucestershire means that travellers have a great way to refresh their minds and bodies with a good pint of beer along the way. It also offers several bedrooms equipped with modern amenities.
The pub itself serves a menu suitable for the season. Local ingredients are used in making the dishes, said ingredients of which include Evesham asparagus, Cotswold lamb, and Gloucester Old Spot Pork. The dishes made from local Dexter beef are musts on your dining plate, too.
Add beers, wines and other beverages from breweries like Cotswold, Hook Norton and Purity and you will have a great time here. Don't forget to ask for the local ciders, too. This is Cotswolds England, after all – home to the best in homemade ciders in the country.
Truly, if you want to feel like a local, then try the Cotswolds pubs and you will start being so.
If you have any questions visiting Cotswolds and would like to ask Dianne, the owner of this site, you can contact her.