Combined Hotels

Combined Hotels is where you will find the best priced accommodations in London and the Cotswolds.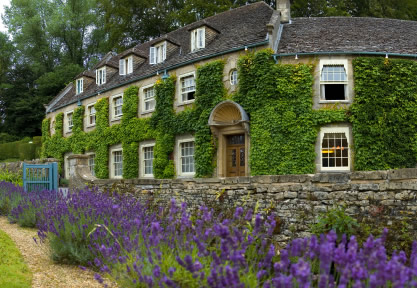 As in many top tourists destinations the Hotels in the Cotswolds range from the high priced five star resorts to the more economical options.
Many hotels provide direct transportation to and from airports, fine dining, gym facilities, swimming pools and free advice, support and guided tours to the best attractions in the Cotswolds.
Travellers looking for a more personal experience in the Cotswolds choose the smaller boutique hotels and Bed and Breakfast accommodation.
Many choose to stay in London and travel to the Cotswolds from there.We all have our favourite areas in London but I like the hotels in Paddington as they are close to Paddington Station (with direct access to Heathrow Airport) and the trains which will take you all over England including Oxford, Bath and the Cotswolds.
An added bonus is that Paddington hotels are usually a short stroll from Hyde Park. It's  a welcome respite from the hustle and bustle of London with acres of greenery, lakes and wildlife.
Hotels Combined is a unique tool that searches multiple hotel reservation sites simultaneously (including Travelocity, Orbitz, Expedia and Hotels.com) to help you find the lowest rate instantly on any hotel.
It also gives you precise details on each hotel with information on property size, facilities and amenities to current customer reviews. You can then make your reservation from here-safe, secure and hassle free.
If you are looking for accommodation in London there are hotels, apartments, Bed and Breakfast and Hostel accommodation to choose from.
My favourite London Hotels
Novotel London Paddington Hotel
Hyde Park Executive Apartments Hotel
Accommodation in the Cotswolds includes Hotels, Bed and Breakfast and Youth Hostel accommodation (the hostel in Stow-on-the-Wold is excellent and low priced.)
Favourite Hotels in the Cotswolds
Bibury Court Country House Hotel, Bibury
The Dial House Hotel, Bourton-on-the-Water
Swan Hotel, Bibury
Favourite Bed & Breakfasts in the Cotswolds
Chestnuts Bed and Breakfast, Bourton-on-the-Water
Crossleys Cottage Stow-on-the-Wold
If you type in Bed and Breakfast Cotswolds or Youth Hostels and your results do not come up spend a little extra time and type in Cotswolds Hotels-the Bed and Breakfast ,Youth Hostel accommodation and self catering cottages will all be listed.
Whatever accommodation you choose booking with Combined Hotels saves you both time and money.
Go to Cotswolds England Home from Combined Hotels