Camping Cotswolds in Tent
Yes, you can enjoy the joys of camping Cotswolds in tent virtually any time of the year. This is because the climate in England's Area of Outstanding Natural Beauty is the mildest in all of the country with warm summers, cool springs and autumns, and mild winters.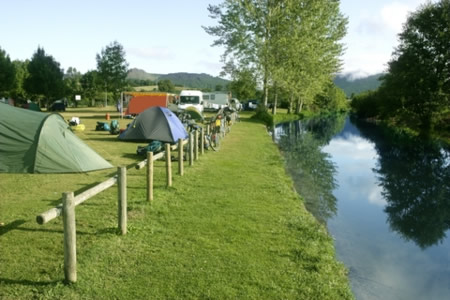 Bringing Together Essentials for Camping
Indeed, the finest English weather is one of three things that you will need for great camping in the Cotswolds area. The other two things are obviously a good campsite and camping gear, both of which can be availed of in any Cotswold outdoor brick-and-mortar shop or online site. Of course, the beauty of the Cotswolds is a given, not to mention that it is the main reason why you are camping in a tent instead of staying in fancy hotels, quaint inns and hospitable bed—and-breakfasts.
Just because you are camping Cotswolds in tent does not necessarily mean that you have to rough it up. You can go glamping – that's glamorous camping for you – as well with state-of-the-art camping tents known as yurts. Yes, we are talking about a Turkoman yurt with everything you will ever need for comfortable camping; just bring a corkscrew and you are set.
Or you can always bring your own tent and camping gear for budget travelling. You are spoilt for choices when it comes to camping and caravanning sites so it should be easy to pinpoint the best spot for camping in the Cotswolds in a tent.
Best Sites for Camping
Just as with staying in hotels, inns and cottages in Cotswold, we always suggest booking the campsite in advance. At the very least, you will be able to pitch your tent during the peak season when every nook and cranny of the campsite appears to be full with campers.
We also suggest the following campsites:
Cotswold Farm Park and Caravan and Camping Site, a 650-hectare Bemborough Farm offering the complete English countryside experience. Enjoy shearing and milking demos, riding farm vehicles, and generally just getting in touch with Mother Nature.


Far Peak provides for simpler options in camping – no shop or playground within the camping grounds but the village pub is within walking distance and kids can explore the surrounding area. Then again, the Cotswold is a great area to be in so a simple campsite is a minor concern.
Camping in the Wilderness
Camping tents come in different sizes but if it is a new tent practice erecting it prior to leaving (even if the sales assistant told you it was so simple to erect and anyone could do it.)
If you are using last years tent check to ensure all the parts are there-pegs etc have a mysterious way of disappearing.
Never pitch your tent in low lying areas or areas that can become water logged.
Many people love the idea of being in the wilderness but the lack of toilet and shower facilities puts them off. Consider a portable toilet and a camping shower-erect a tarpaulin around each of them and you have your privacy-home from home.
Always carry your valuables with you and do not leave them in the tent even if you cannot see anyone around - better to be safe.
Glorious countryside all around you and the feeling of freedom and being of one with nature will ensure you will enjoy camping in a tent in the Cotswolds.
If you have any questions visiting Cotswolds and would like to ask Dianne, the owner of this site, you can contact her.
You might also be interested in: